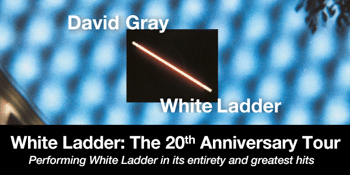 Frontier Touring & Chugg Entertainment Present
David Gray - White Ladder: The 20th Anniversary Tour
Fremantle Arts Centre (Fremantle, WA)
Friday, 11 December 2020 6:30 pm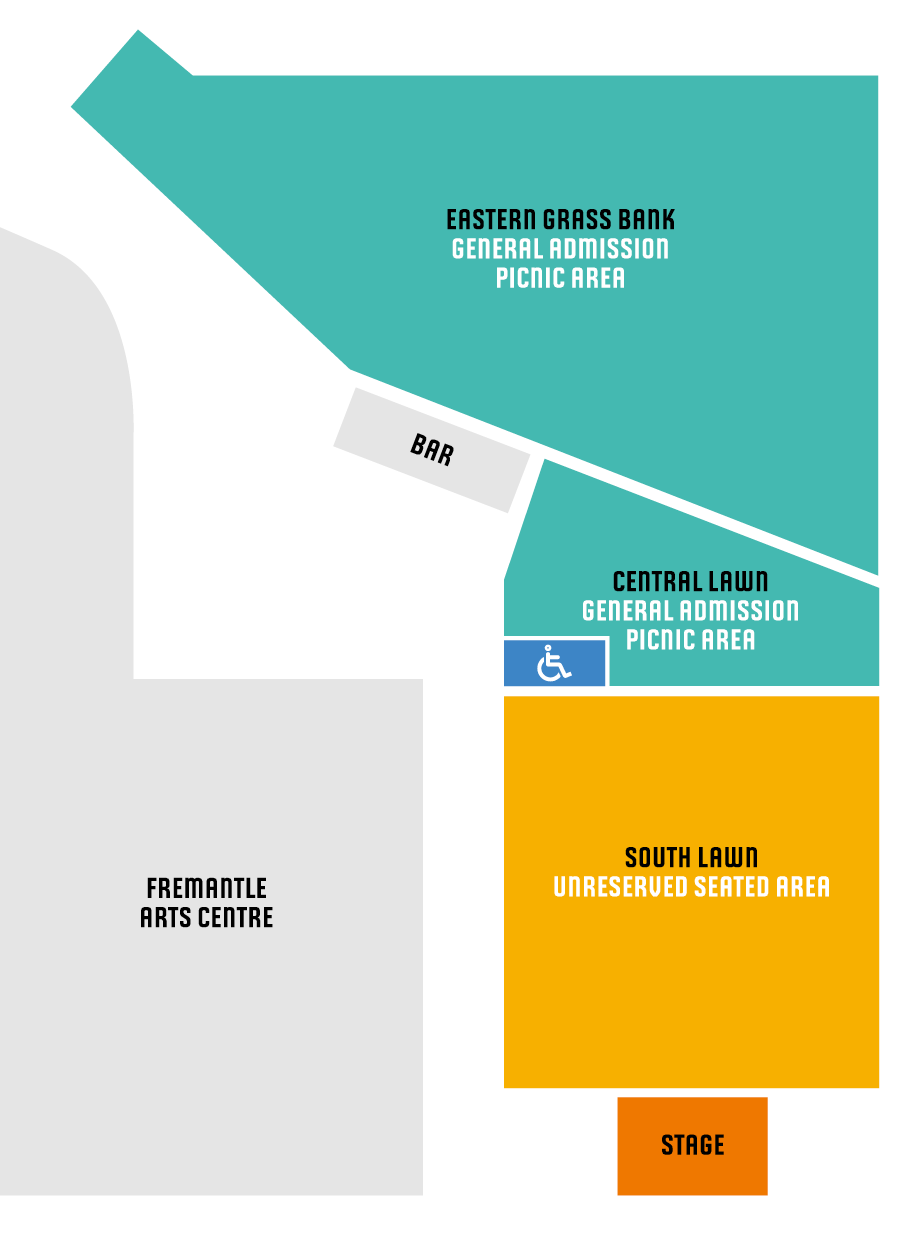 Multi-platinum, multi-Brit and Grammy-nominated British singer-songwriter DAVID GRAY brings his White Ladder: The 20th Anniversary Tourto Australia this December, to celebrate the trailblazing album's 20-year anniversary.
The White Ladder Tour will see Gray performing the iconic 7 million record-selling record in its entirety by Gray, together with all the original band members and with all the original equipment – followed by a set of the greatest hits.
David Gray's return to Australia follows last year's lauded Bluesfest appearance and anticipated sold out performances across the UK and Europe this March-April.
"Most of the crowd was in awe of the talent before them… the quiet, intense singer songwriter on the stage." – Daily Telegraph
White Ladder
was born of difficult circumstances.
Gray had been struggling on the margins for a decade, a lonely figure with an acoustic guitar swimming against the tide of Britpop, grunge, hip hop and electro.
He came close to quitting. But instead, he asked himself some difficult questions: "Can you make a better record? Can you write a better song? The decision was to open up and give it everything I've got."
Written and recorded on minimal budget by Gray in the bedroom of a tiny terraced house in Stoke Newington, David experimented with drum machines and electronic elements, creating a blend of folktronica that has since become a familiar part of the musical landscape. White Ladder boasts classic hit singles '
Babylon
', '
Please Forgive Me
' and '
Sail Away
'. It remains in the top 30 best-selling British albums of all time, is the best-selling album ever in Ireland, selling two times platinum in Australia and three times platinum in New Zealand.
Says Gray, "What happened with White Ladder involved more than music. It was a sort of heart and soul moment of total surrender for everybody involved, for me and the audience. That was it. It doesn't get any better than that."
This sentiment is sure to ring true for the enigmatic performer's visit this December. Celebrating an album that has touched many, White Ladder: The 20th Anniversary Tour is not to be missed.
Venue Entry Terms & Conditions
i. Gates open at 6:30pm, check ticket for details. All concerts finish by 10pm.
ii. Permitted items vary from event to event depending on style and layout. Please check fac.org.au for event specific terms and conditions to avoid confusion.
iii. No chairs, umbrellas, picnic baskets, bean bags, eskis, large blankets, helmets, selfie sticks, GoPro, SLR (detachable lens) or professional cameras, iPads, professional recording equipment, large items or dangerous items are permitted in to the venue.
iv. You can bring a fold out cushion (one that folds out to create a cushion with a reclining backrest that sits on the ground), a small blanket, a small soft bag for personal belongings or food, sealed water or soft drink and empty water bottles to fill v. inside the venue.
vi. Any item deemed to be dangerous, hazardous, intimidating or offensive to patrons will not be allowed into the event. This will include but is not limited to items such as glass, steel cap boots,
umbrellas.
vii. The seller reserves the right to conduct body and bag searches of all ticket holders.
viii. All Fremantle Arts Centre ticketed concerts are 18+ unless otherwise advertised. This is to reflect that the concert area is licensed, that alcohol will be served and that unaccompanied minors or those with insufficient photo ID will be unable to enter the venue.
ix. Minors are permitted to attend licensed 18+ ticketed concerts at Fremantle Arts Centre if accompanied by a parent or legal guardian. The person accompanying the minor must be at least 25
years old. MAXIMUM OF TWO minors per parent or legal guardian. All minors must hold a valid ticket and guardians may be required to sign a declaration upon arrival which states that they will provide full and constant supervision of the minor(s). Fremantle Arts Centre does not recommend South Lawn Concerts as suitable for juveniles. Infants do not receive free entry. Fremantle Arts Centre strongly recommends these events as unsuitable for children 6 years and under.
x. Where an event is licensed, or has licensed areas, official Australian 18+ photo identification will be required for entry (driver's license, passport). Any patron refused admission due to inappropriate
identification has no right to any refund or exchange.
xi. Patrons under the age of 18 attempting to enter any licensed areas by way of force, stealth or false identification will be ejected from the event immediately with no right to any refund or exchange.
Any patron engaging in behaviour deemed to be dangerous, hazardous, intimidating or offensive to other patrons will be ejected from the event immediately with no right to refund or exchange. This
will include but is not limited to running, throwing objects, aggression and crowd surfing.
xii. Whilst every precaution has been taken to ensure the event area is a safe environment, you enter the site at your own risk and undertake to notify venue staff of any hazards or dangerous situations that you notice while on site.
xiii. Fremantle Arts Centre is a smoke free venue. Smoking is only permitted in a small designated area.
xiv. Fremantle Arts Centre accepts Companion Cards. The person carrying the card receives free entry to the event.
Please visit
https://www.fac.org.au/concert_info/
for full venue information